January 3, 2018
OLYMPIA, Wash. – Vyacheslav Vizitiv, 34, of Tacoma, will serve 30 days of confinement after pleading guilty to attempted insurance fraud and obstructing a law enforcement officer.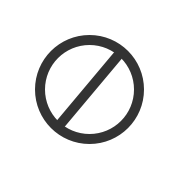 Vizitiv was also sentenced to 334 days in prison, suspended for two years, and $700 in court fees in Pierce County Superior Court on Dec. 27. He is allowed to serve the 30 days of confinement under electronic home monitoring.
According to the investigation conducted by Insurance Commissioner Mike Kreidler's Criminal Investigations Unit (CIU), Vizitiv canceled the insurance on his 2002 Acura RSX on Dec. 10, 2014, because he was trying to sell it. On Dec. 24, Vizitiv was in a collision with another vehicle. He reinstated his policy with GEICO on Dec. 25 and submitted an online claim on Dec. 27, saying the Acura was damaged while parked at his apartment complex. On Dec. 28, the owner of the vehicle he hit filed a claim with GEICO for the damage to her car, including the actual date of the accident and the license plate number of Vizitiv's Acura. 
GEICO referred the case to Kreidler's CIU, as required by law.
Vizitiv was charged in February 2016 with one count of first-degree identity theft and one count of filing a false insurance claim. He failed to appear in Pierce County Superior Court in March 2016 to face the charges and spent more than a year on Kreidler's insurance fraud most wanted. In August 2017, Kreidler's detectives arrested Vizitiv at a relative's home in Pierce County. 
Kreidler's CIU investigates insurance fraud and works with the Attorney General's Office and local prosecutors to prosecute criminal cases. Insurance fraud costs the average family $400 to $700 per year in increased premiums. Consumers can report suspected insurance fraud to the insurance commissioner.