February 28, 2018
OLYMPIA, Wash. – Darnell Shobey, 31, of Tacoma, pleaded guilty in Pierce County Superior Court on Feb. 23 to first-degree attempted theft, a felony. He was sentenced to serve two months in the Pierce County jail and to pay $1,200 in court fees.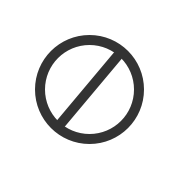 Officials charged Shobey after an investigation by Insurance Commissioner Mike Kreidler's Criminal Investigations Unit (CIU).   
According to the investigation, Shobey was hit by a car while walking in September 2016. He filed $14,137 in claims with GEICO, the driver's insurance company, for lost wages, hospital emergency room and chiropractor bills. The investigation found that all of the claims were fraudulent. The company Shobey said he worked for does not exist, and he was never treated by the hospital or the chiropractor. 
Kreidler's CIU investigates insurance fraud and works with the Attorney General's Office and local prosecutors to prosecute criminal cases. Insurance fraud costs the average family $400 to $700 per year in increased premiums. Consumers can report suspected insurance fraud on the Insurance Commissioner's website.