November 20, 2018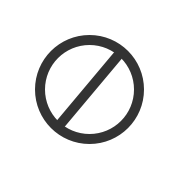 OLYMPIA, Wash. – Eric C. Henning, 44, of Puyallup pleaded guilty in King County Superior Court to two counts of filing a fraudulent insurance claim, both felonies, in connection with a rental insurance claim. Henning was sentenced to serve 60 days on work release, to pay court fees and restitution to be determined at a later date.
Officials charged Henning after an investigation by Insurance Commissioner Mike Kreidler's Criminal Investigations Unit (CIU).  
According to the investigation, Henning reported a residential theft at his Kent apartment in August 2015. He filed a claim with Assurant for $5,775 in stolen property, including two TVs, a laptop, a DVD player and DVDs, a platinum ring and other belongings. Some of the photos he submitted as proof of ownership were taken after the reported burglary occurred. Assurant denied the claim and referred the case to Kreidler's CIU.
Paul Albarella, 39, of Kennewick, was charged in Franklin County Superior Court with one count of attempted first-degree theft after an investigation by Kreidler's CIU.
According to the investigation, Albarella purchased GEICO insurance for his 1996 Ford F250 on April 19, 2016. He filed a claim worth $8,038 the next month, stating that the truck was damaged in a collision on May 14 on the property of a Pasco storage facility. GEICO found documentation from the storage facility that the collision occurred on April 18, 2016, the day before he purchased the policy. GEICO denied the claim and referred the case to Kreidler's CIU.
Kreidler's CIU investigates insurance fraud and works with Washington State Patrol and state and local prosecutors on criminal cases. Insurance fraud costs the average family $400 to $700 per year in increased premiums. Insurance companies are required by law to report fraud to the commissioner.  
Consumers can report suspected insurance fraud on the insurance commissioner's website.