April 11, 2018
OLYMPIA, Wash. – A Bellevue woman was sentenced to 30 days of electronic home monitoring and an Everett woman was charged with attempted theft after investigations by Insurance Commissioner Mike Kreidler's Criminal Investigations Unit (CIU). Both cases involved purchasing auto insurance after vehicle collisions.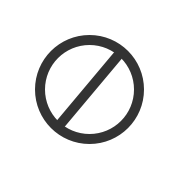 Michelle Rivard, 37, of Bellevue, pleaded guilty in King County District Court to attempted insurance fraud. She will serve 30 days of electronic home monitoring and pay more than $800 in restitution and court fees.  
Rivard was charged in July 2017. According to the investigation, Rivard rear-ended a car in Redmond in June 2016 and purchased insurance from Progressive 10 minutes later. When she filed a claim, she altered the time of the collision on the police report to be later than the time she bought the policy.
In August 2017, Rivard joined Kreidler's insurance fraud most wanted after she failed to appear in King County Superior Court to face the charge. She was arrested in October 2017 and booked into King County jail.
Tiffany Rennie, 52, of Everett, was charged in King County Superior Court with one count of first-degree attempted theft. 
According to Kreidler's investigation, Rennie's uninsured vehicle was in a multicar collision in May 2017 while being driven by Rennie's child. After the collision, Rennie reinstated her Progressive auto policy that had been canceled for nonpayment in April 2017. Progressive denied Rennie's claim when it determined the car was damaged before the policy was reinstated. Progressive referred the case to Kreidler's CIU, as required by state law. 
Kreidler's CIU investigates insurance fraud and works with the state Attorney General's Office and local prosecutors on criminal cases. Insurance fraud costs the average family $400 to $700 per year in increased premiums. Insurance companies are required by law to report fraud to the Commissioner. Consumers can report suspected insurance fraud on the Insurance Commissioner's website.