August 31, 2018
OLYMPIA, Wash. – Two women were sentenced in King County Superior Court to serve community service and pay restitution to insurance companies after investigations by Insurance Commissioner Mike Kreidler's Criminal Investigations Unit (CIU).  
Taylor Morgado, 30, of Seattle, pleaded guilty to first-degree theft, a felony. She is ordered to serve 232 hours of community service, pay $15,738 in restitution to Safeco Insurance and $600 in court fees. 
Morgado filed two fraudulent insurance claims with Safeco in 2015. In April, Safeco paid her $6,424 for jewelry, electronics and cash she claimed were stolen during a burglary.  In May, Safeco paid $20,790 for her car, a 2013 Nissan Juke, she said had been stolen. Police later recovered the car being driven by a suspected drunken driver, whom Morgado told police she had given the car to before she reported it stolen. 
Timisha Short, 22, of Federal Way, was found guilty on Aug. 24 to one count of filing a false insurance claim and one count of second-degree attempted theft. She will serve 240 hours of community service and 12 months of probation, pay restitution to be determined at a later date and $500 in court fees, and is ordered to not drive without insurance.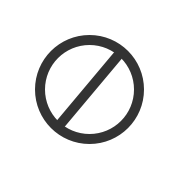 Short purchased auto insurance from Progressive after she was in a collision, then filed a $12,088 claim for her totaled 2012 Hyundai Sonata with a falsified collision date and circumstances.  
Kreidler's CIU investigates insurance fraud and works with the state Attorney General's Office and local prosecutors on criminal cases. Insurance fraud costs the average family $400 to $700 per year in increased premiums. Insurance companies are required by law to report fraud to the commissioner.  
Consumers can report suspected insurance fraud on the insurance commissioner's website.